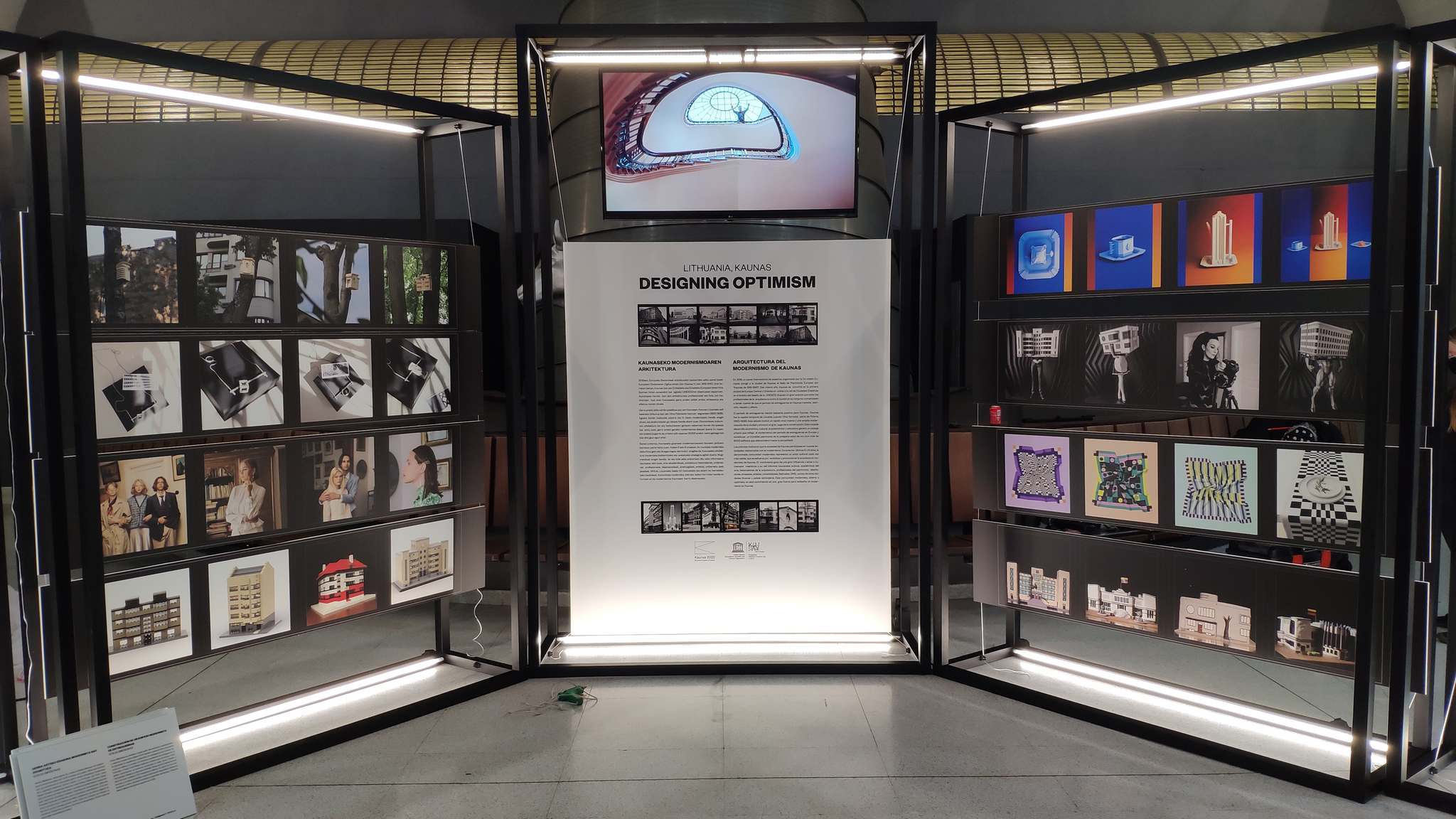 With the rapid approach of 2022 – the year of the European Capital of Culture, Kaunas is increasingly representing itself on international city platforms. The artists of Kaunas travel thousands of kilometers to show off their work. Currently, Bilbao Bizkaia Design Week takes place on November 18-25, where you can get acquainted with the creators of Kaunas and the activities of Kaunas 2022.
Bilbao Design Week is an annual event that aims to promote the creative industries sector through conferences, lectures, workshops, presentations, and meetings in various parts of the city and involves multiple cultural institutions, associations, universities and creators, and artists. This year's theme, Crossings & Transitions, examines the current period, with a particular focus on climate change, socio-economic and health crises, aging of the population, technological progress, and digital transformations that are pushing the world into new everyday perspectives, sustainability, accessibility, and creativity.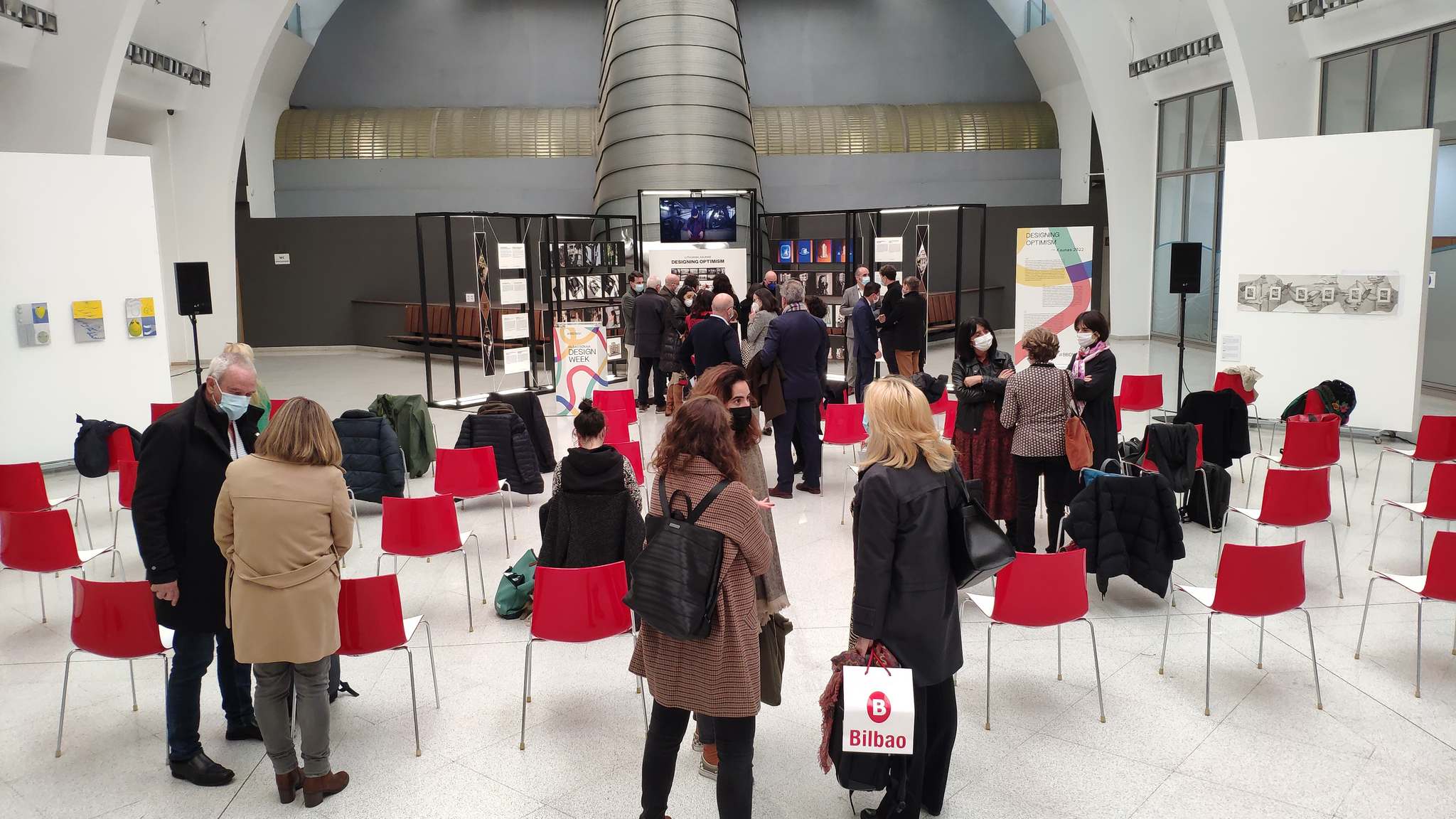 During the Design Week, it will also be possible to get acquainted with the plans and achievements of Kaunas – the European Capital of Culture, the identity revealed through interpretations of design and architecture, and hear the presentations of Gintaras Balčytis and Gerda Liudvinavičiūtė, as well as learn their sources of creativity and inspiration. Furthermore, modern architecture and design peculiarities were on display at the Guggenheim Museum and contemporary art and leisure center Azkuna Zentroa.
Creators and culture lovers from all over Europe are interested in Kaunas' activities and topics, so Bilbao's Design Week also includes an exhibition "Designing Optimism" created by Gediminas Banaitis, which features Modernism for the Future projects and interpretations of modernism architecture revealed by Timtiejus Norvila – Morfai, Gerda Liudvinavičiūtė[Celsius273], youth project Komoda, Mantas Kuginis, director of the film "Pleads" Aideen Barry, Studio Falbanka, Kaunas Food Industry, and Trade Training Center project portraying modernist buildings in cakes, Rokas Mikšiūnas and a joint project by LRT and Lithuanian dance information center "Contemporary art and architecture. "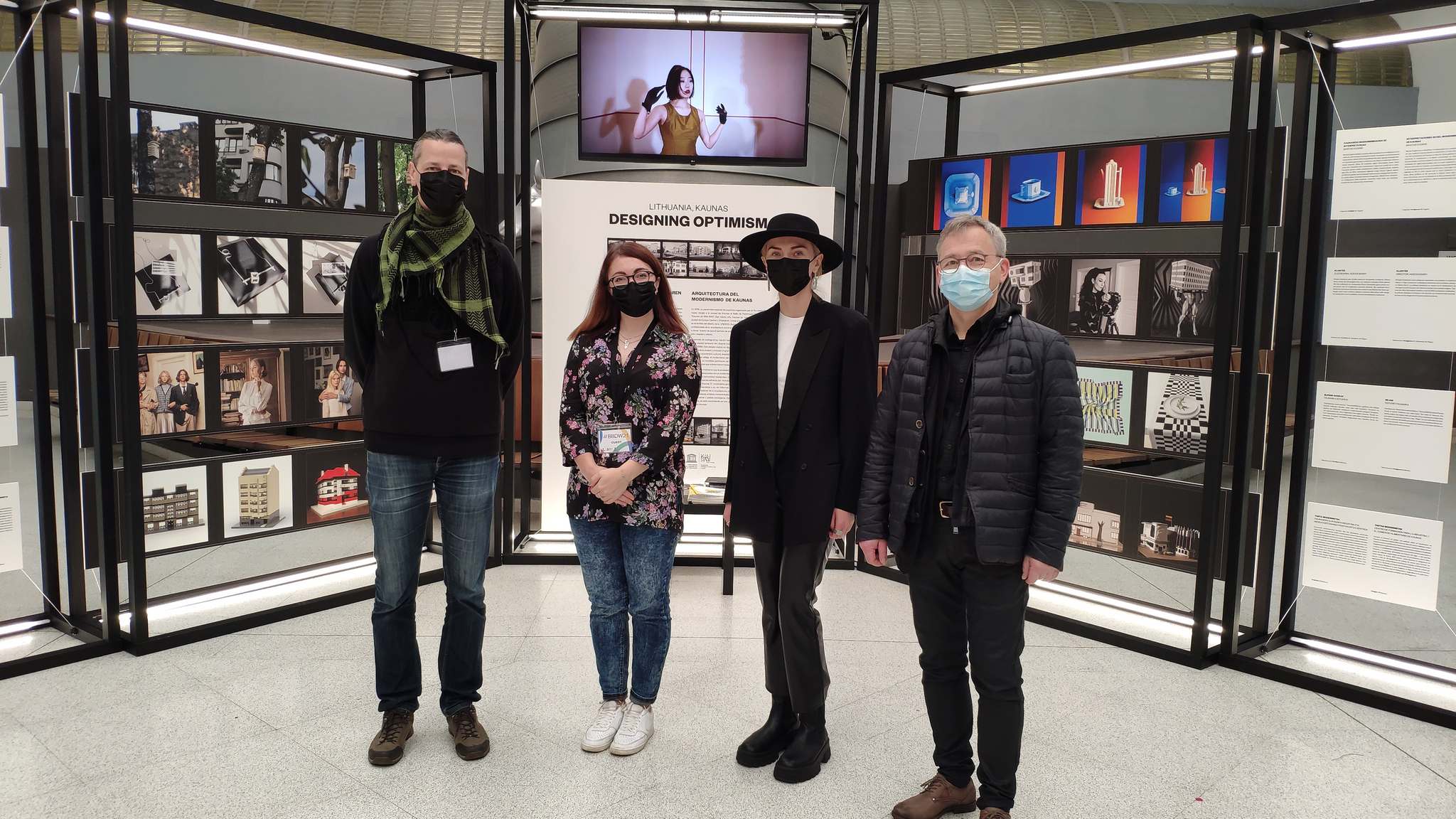 Since 2015, Kaunas has been participating in the initiatives of the UNESCO Creative Cities Network and sharing contemporary culture with the world. By joining the Network, cities reaffirm their commitment to sharing best practices, developing partnerships that foster creativity and the design industry, and strengthening participation in cultural life. In recent years, Kaunas has participated in many international initiatives that promote the recognition of the importance of design in the city, and participation in the activities of the UNESCO Network of Creative Cities has become more active.