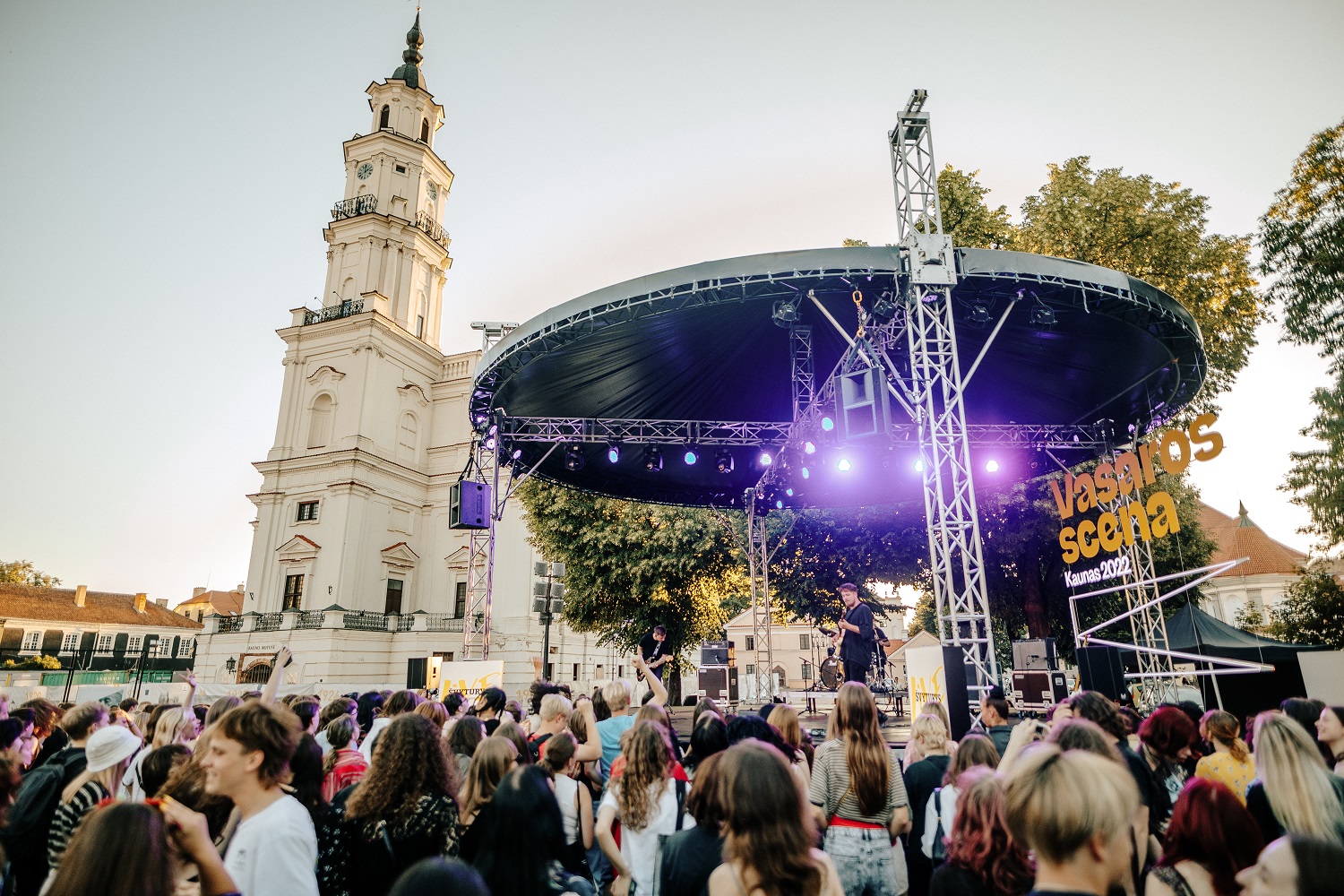 Halfway through its year as the European Capital of Culture, Kaunas show no signs of slowing down as July becomes jam-packed with incredible festivals, breath-taking exhibitions, and live performances. Initiatives and events have been organised by local communities and cultural centres showcasing the very best of Kaunasian culture throughout the city. 
Visitors are invited to speak with artists and historians at the city telling festival, where the city focuses on forgotten tales of its past. Nature lovers can meet with likeminded people at 'A Forest for the senses' Those interested in auditory experiences do not want to miss out on Kaunas this July. The city is hosting its 5th annual Piano Fest with international artists, free concerts every day and music masterclasses. There's something for everyone this July in Kaunas, read below to discover more. 
Exhibition Marilla Destot's "Journey" 
The exhibition "The Journey" by the French artist Marilia Destot explores themes of memory and its poetic nature and fragility. The exhibition presents recent artistic projects that utilise a variety of techniques. Destot explores the historical roots of her family in Lithuania and their Jewish heritage by recreating memories activated by imagination. 
When: July 14 – 28 August 
Where: LSMU Emanuel Levin Centre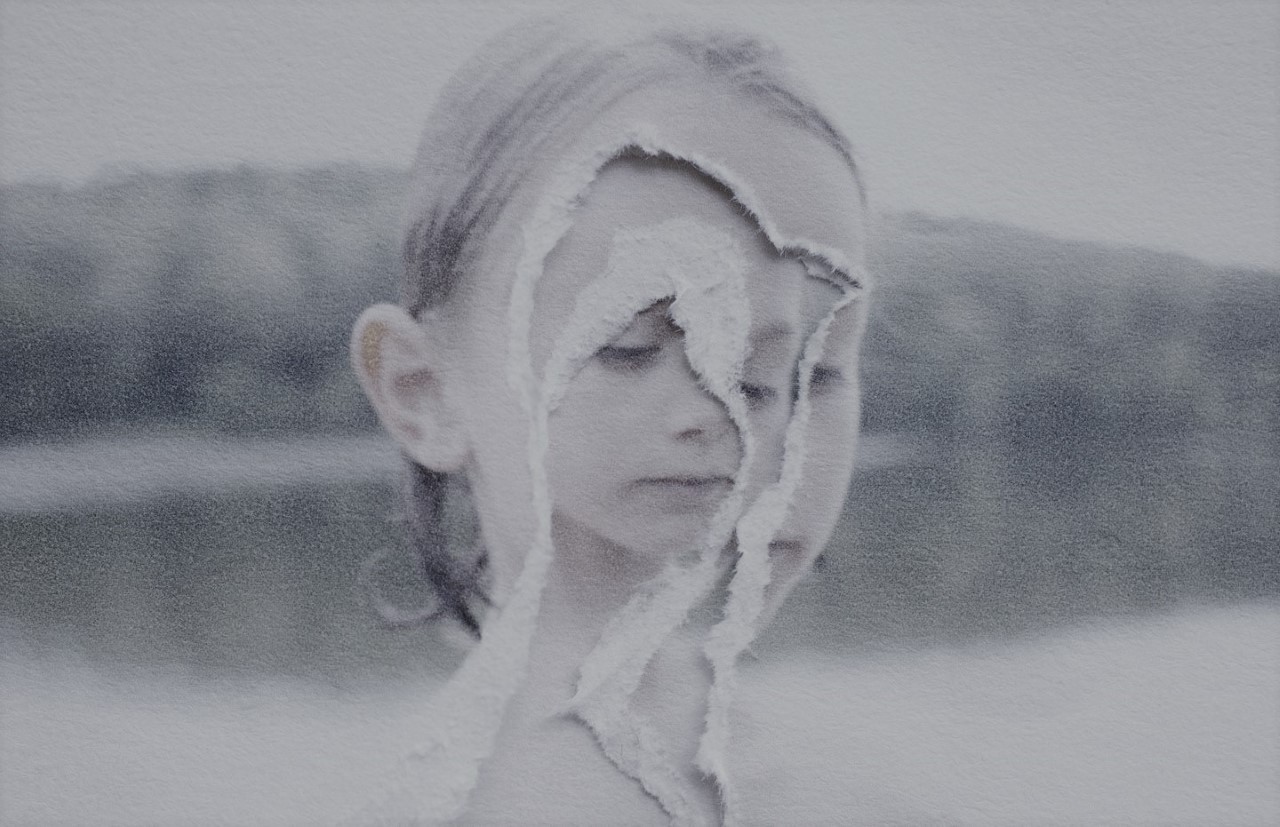 City Telling Festival – Public Installation "Slenkstis" 
First launched in 2019, City Telling Festival brings together artists, museum and theatre professionals, librarians, and both amateur and professional history enthusiasts. During the project, residents and businesses in the city centre are invited to "accept" a mezuzah created by artist Jyll Bradley, an element of Jewish heritage. A metaphor for individual personal light, anyone who has accepted a mezuzah can contribute. Bradleys art is a stylised object of glass and wood, in which the visual identity of the mezuzah is preserved instead of the traditional roll. With that, the artist seeks to bring the symbol of the mezuzah back to the streets of Kaunas, where many Jews once lived.  
When: July 17 
Partners: Kaunas Jewish Community 
Marina Abramović's Exhibition "Memory of Being" 
One of the most highly anticipated art events in all of Lithuania is the exhibition "Memory of Being" by Marina Abramović. Presented exclusively for the first time in the city of Kaunas, Abramović is one of the most famous performance artists in the world. The exhibition offers a detailed presentation of artworks by Abramović from the 1960s to today. The collection also draws attention in a unique form – for the first time, it is prepared as an impressive video installation from selected documentaries and films of the artist's performances. 
When: Closing July 30th 
Where: Kaunas Picture Gallery 
Organiser: Art Park Gallery "Meno parkas"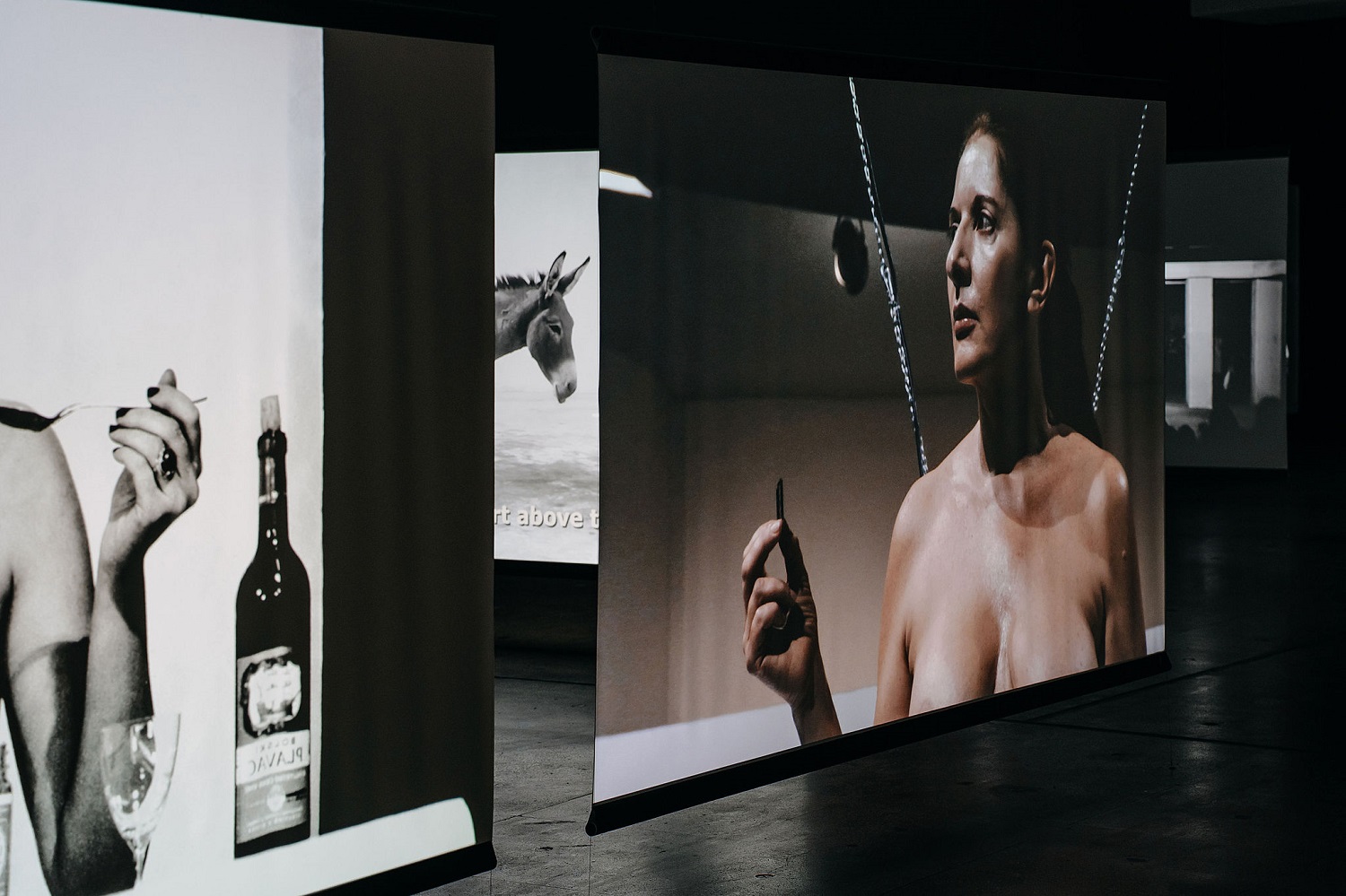 The Great Ship of Culture:  "Nemuno7" 
"Nemuno7" is a unique river art and landscape design project in Europe that will serve as a public cultural space. The project combines the history of technology, heritage and contemporary architecture for local residents, and it will become a new place of attraction in Kaunas district. This year the ship is a space for the exhibition "Fluid bodies" and the permanent exhibition "To thrive and to flourish". 
When: II – V 16:00 – 20:00 VI – VII 12:00 – 20:00 
Where: Left bank of the River Nemunas in Zapyškis, Kaunas District 
Organisers: VšĮ "Ars Futuri" 
Tickets: here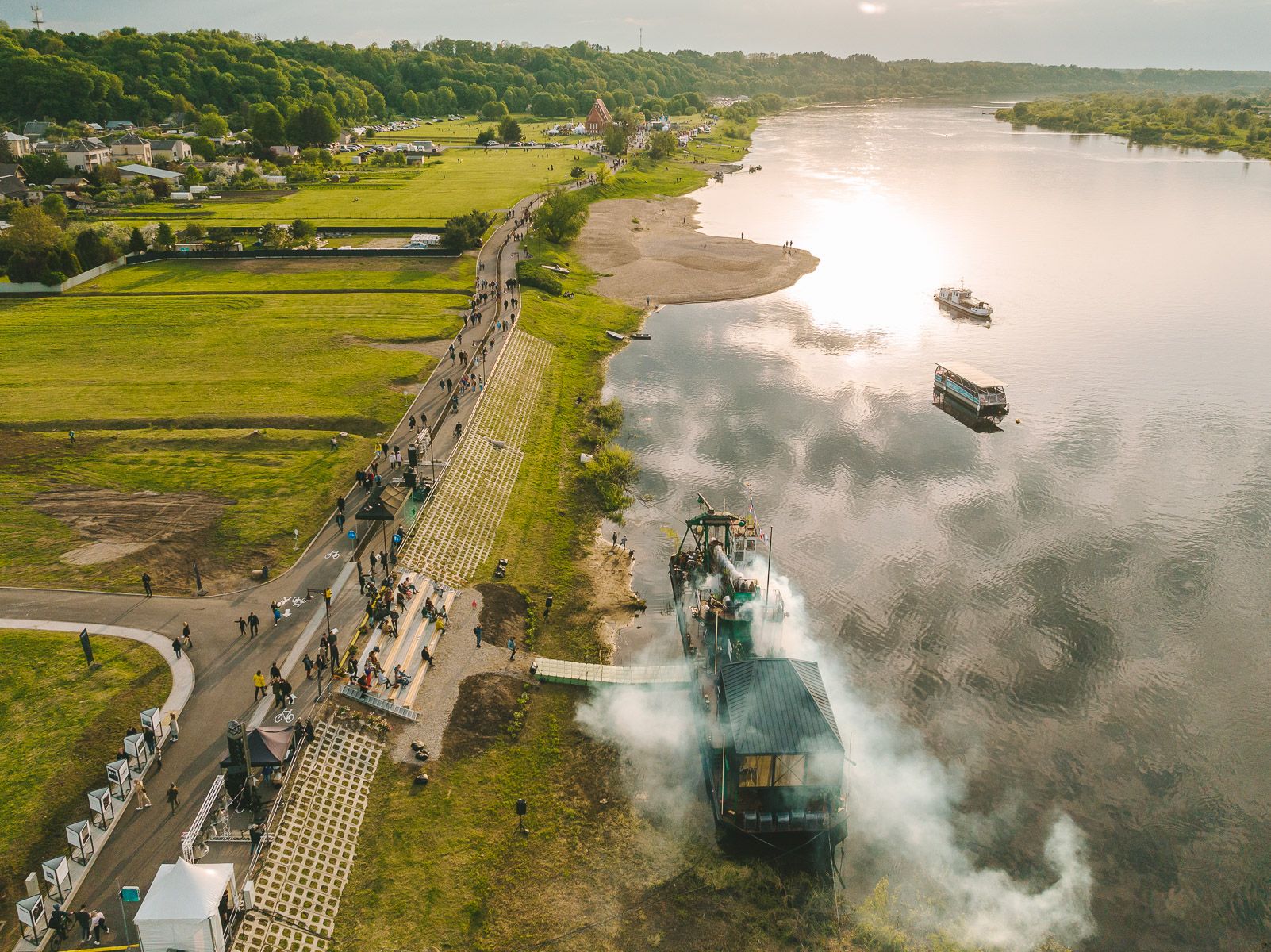 Kaunas 2022 Summer stage 
Throughout the Summer season, the heart of Kaunas Old Town – the Town Hall Square – will beat with the rhythm of culture. Residents and guests of Kaunas will be delighted by the most memorable musical performances, literature readings and food tastings presented on the Summer stage of "Kaunas 2022".From May to September, you may enjoy weekends of a carefully prepared artistic program and hundreds of free events showcasing the best Lithuanian and foreign music performers This month on Summer stage expect: Monsieur Doumani (CY), Theodore (GR), THE ROOP (LT), Elektro Guzzi (AT), Jurga Šeduikytė (LT). 
When: All Summer 
Where: Kaunas Town Hall Square 
Organiser: "Kaunas 2022" 
Events are free 
Further Information could be found here.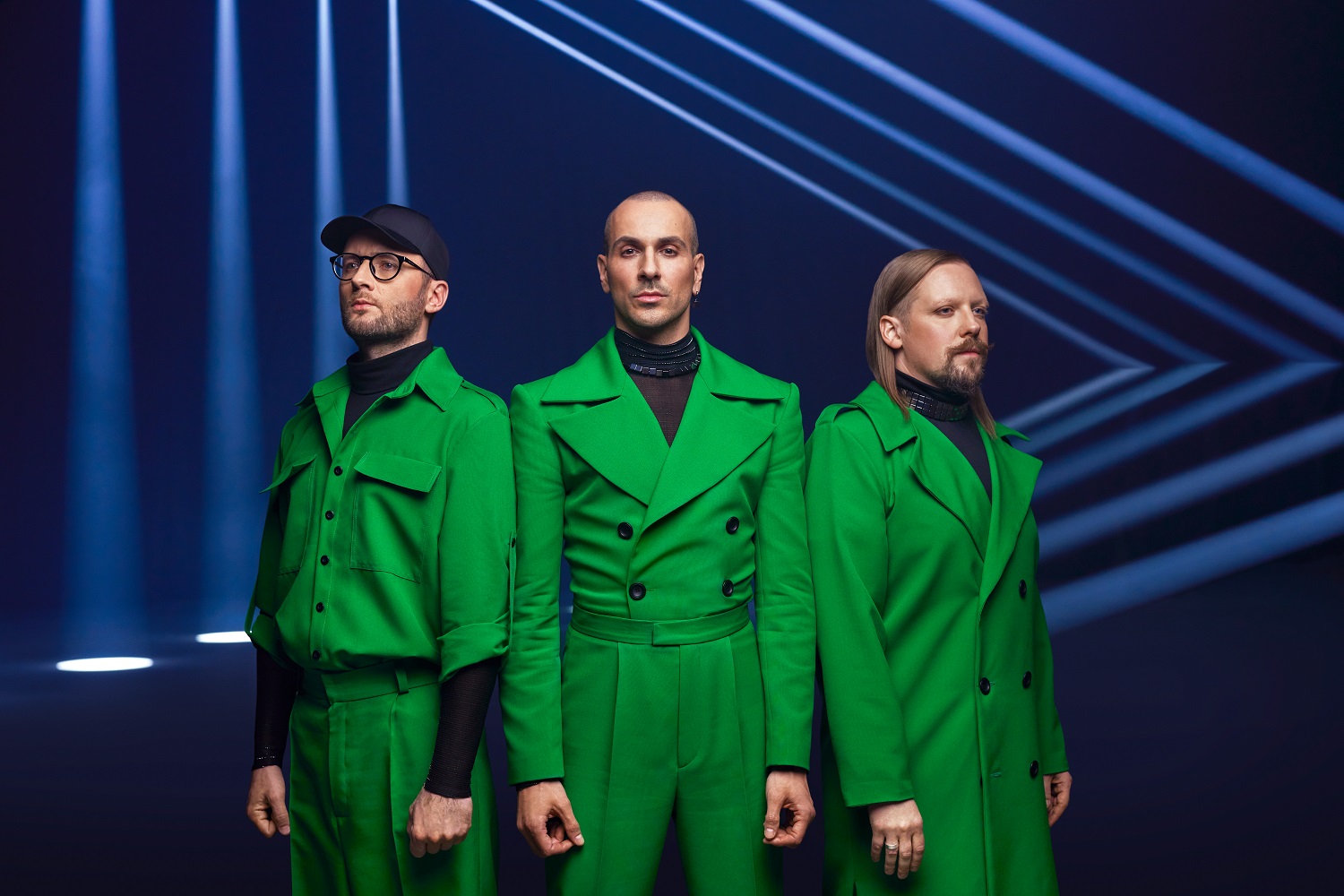 Exhibition "Kaunas – Vilnius: Moving Mountains" 
Kaunas and Vilnius, Vilnius and Kaunas. The largest cities in Lithuania. Competing, disagreeing, but also in need of each other. The pride and superstitions that have filled the life of Vilnius and Kaunas hide the truth – indeed, these cities need each other. This is told by the exhibition "Kaunas–Vilnius: Moving Mountains" taking place at the MO Museum in Vilnius and Kaunas City Museum at the same time. Would you like to see the entire exhibition? Then get ready to visit both cities! 
When: 23 April – 28 August 
Where: Temporary M. K. Čiurlionis Gallery in Kaunas, MO Museum in Vilnius 
Organiser: Kaunas City Museum, MO Museum 
Further Information could be found here. 
Exhibition "1972: Breaking through the Wall" 
We are sure that this exhibition will touch every visitor. Kaunas will open its heart like never before. The exhibition "1972: Breaking the Wall" will take the viewer to the communities of people who disobeyed and resisted the system of  the 1960s and 1970s: youth rock bands, actors of drama and pantomime from Kaunas, rebellious hippies, modern artists of Kaunas and Vilnius. Paintings, photographs and films, documentary testimonies of musical life, youth fashion of this period and other artefacts tell about alternative culture and non-Soviet way of life in Soviet Lithuania. 
When: Closing August 31st 
Where: Kaunas Central Post Office 
Organiser: "Kaunas 2022" 
Tickets: on site 
Further Information could be found here.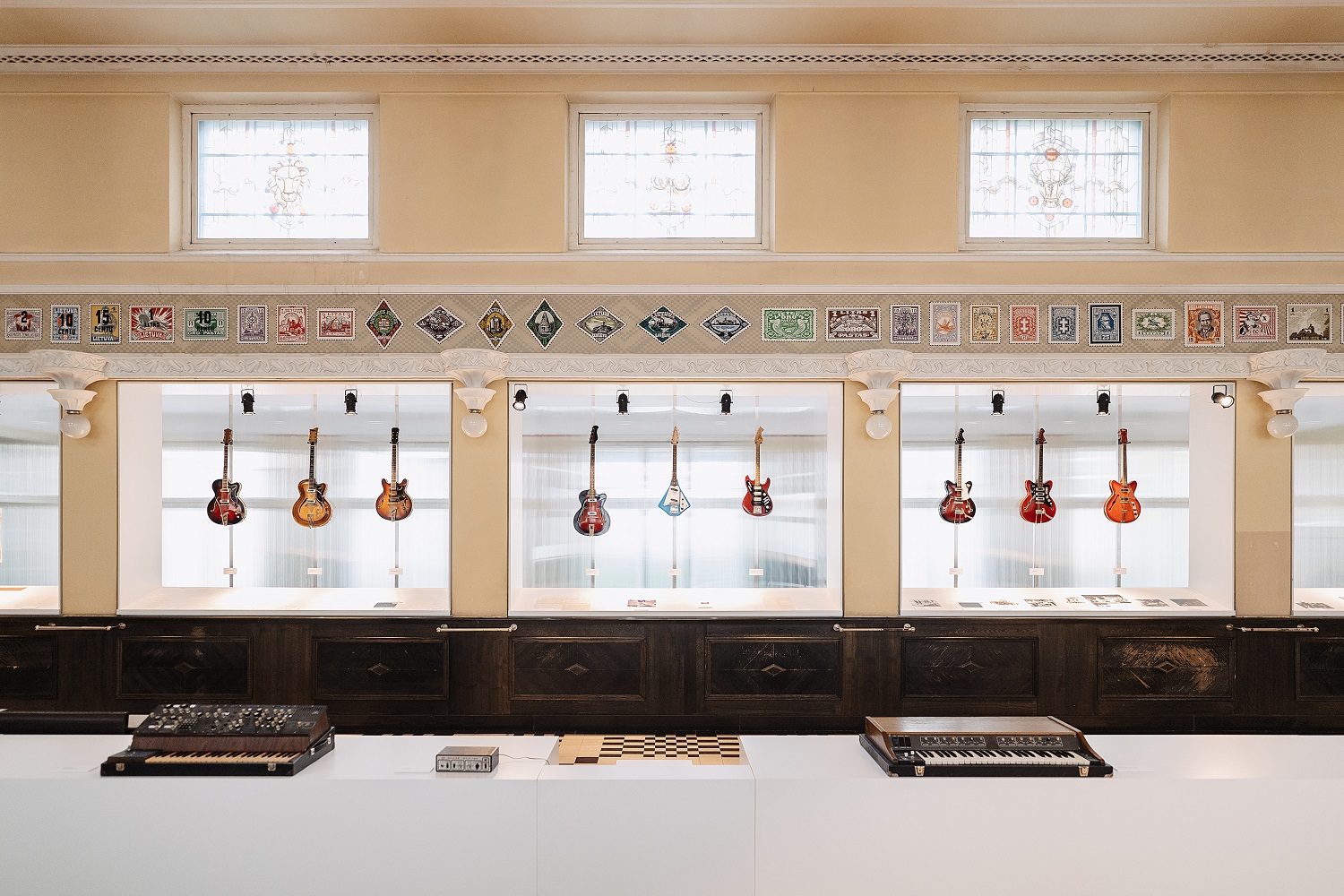 As Summer heats up be sure to always carry sunscreen and the Kaunas 2022 app on your phone. That way, you will always keep up to date with the remaining whirlpool of cultural events. Audra Festival, the recent 5-day spectracal shattered stereotypes and demonstrated a modern contemporary city. Get closer to brilliant artists and watch out for more fantastic exhibitions such as: Čiurlionis National Museum of Art hosts "That Which We Do Not Remember" exhibition by William Kentridge, and Yoko Ono's installation "Ex It" at the Bank of Lithuania. As every year, a variety of performers will gather at the Pažaislis Music Festival: from jazz to opera, from a quartet to a symphony orchestra. The European Capital of Culture continues to strive forwards in its pledge, bringing art and culture together.