Kaunas – European Capital of Culture 2022 is organising an empowering and spirit-lifting party for Ukraine day on June 11th. On that day, the "Summer stage" will be filled with powerful music and deep connection provided by the Ukrainian music bands TONKA and FO SHO. Members of FO SHO are vivid truth seekers. Their hip-hop and RnB style mixes with political and social topics. For the upcoming event, we interviewed the unique Ukrainian trio.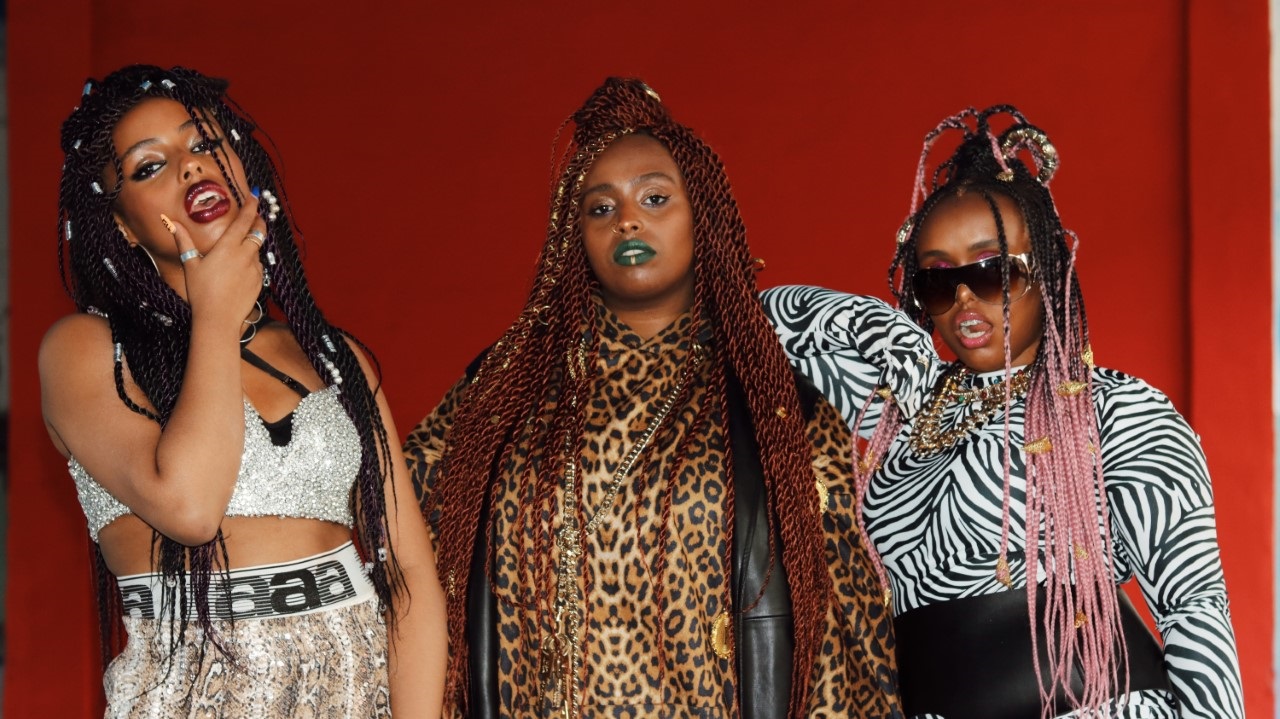 How did you come up with the idea of creating a band?
We are real sisters. We were always singing together and harmonising all our life. We knew that we had a huge age difference. I was older, and we will never be able to form a band. At some point, we took a selfie picture and understood that we looked like a band. I was writing a lot of songs, and I showed her a track called "xtra", and she fell in love with it. And I said, "let's do the song together". And she said, "really?". So, that's how our first track came out.
Your songs are very empowering and energetic. Where does that power come from? What is the main message you are sending through the music?
It's the fact that every person has their unique side, craft, you name it. And that makes every person stand out. And as soon as you find your craft, you are extra. And by the time you are born, and you have a life, you're son or daughter or parent, you are a human being – you are extra. And everybody has their own background and their own shape, and everything makes us stand out somehow. So, if you think that you have some imperfections, it actually becomes perfect and makes you interesting and extra. We are trying to empower and give people the energy and remind that they are unique and beautiful. Each and every one of us. We also grew up in unique surroundings ,– we were black girls in a Slavic world, and we had our own struggles. In every country, people can find their own stories and be inspired by them if they look from the other side. Not from the negative but from the positive side.
Few days ago you were performing in Forbes Under 30 Summit. You were rapping in the Ukrainian language. Some would say it's impossible. How did you come up with rapping in your language? Is it new or common in Ukraine?
It's a new way. It's a new way because hip-hop hasn't been popular in Ukraine at all. Ukraine is a Slavic country, and here, in Russia, in Belarus, in other countries like that, they are more into balladic music. So now hip-hop has become interesting nowadays. It's a challenge. It's something new. Some say it's impossible, but we can make it possible. We accepted the challenge. We love our language, and we are exploring it. We are now writing in the Ukrainian language because it is vital to support the culture, especially in these hard times.
Your band performs in international concerts. Isn't the Ukrainian language a barrier to understanding what you are singing about?
First of all, music is a universal language. Sometimes we like songs without understanding the language, but you can appreciate the beauty of the music. Secondly, the Ukrainian language is a challenge. And not everybody will understand it, but everybody will be able to see the beauty and how this language tastes. It's a new flavour, and it's awesome. In order to make the message more digestible, we wrote our first singles in English mostly, because we had something important to say and we wanted the world to understand it. We also wrote a couple of songs in Ukrainian language. During the war we released a song called "U CRY NOW" and it's both English and Ukrainian.
Regarding the situation in Ukraine, do you think culture, for example, music, can be the right tool to fight in this war? 
Yes, absolutely. Culturally music is a tool to say our truth and speak the truth. Also, we are using our pages on Instagram and Facebook to spread the truth about Ukrainians. And you know, we believe that every craft or business can be used to create peace between nations.
How does your band work? Do you write your songs and music yourselves?
In the beginning, I (Betty) used to write the songs that we recorded. And now Siona is in the process and writing together with me. We are our own producers. We understand what we want. We work with arrangers but we usually lead in the production process. Siona is a professional piano player, Miriyam is a professional violin player, we use these crafts in our music creating process too. We all are working for the same purpose.
What is your purpose as a band?
Our segment is hip hop and r&b. Hip-hop was always about the meaning, the statement you want to talk about. So, we are always about the meaning. If you check our song "BLCK SQR" – we are exposing the truth about Ukrainian artist Kazimir Malevich that Russian propaganda says that he's a Russian artist. Meanwhile, he's a Polish-Ukrainian artist born in Kyiv. We also talk about the fact it is a very weird world we live in. We have a lot of money for the covid, for war, for nuclear power, for bombs, but would we have enough money for those who die from hunger? Like, really, in Africa, Asia, many places. We have a lot of good things that we want to talk about. Political stuff. We are optimistic, but we are also about the truth and exposing the meaning that would help our society and earth become better.
Some say: don't mix politics and culture or politics and sport. You are a perfect example that you must do it. But is it easy/difficult for you to reach that goal? Can music be taken seriously in this kind of topic?
Absolutely. During the war, musicians come to soldiers, and they sing and lift the spirit. Music has a huge influence on everyone. Whether you like it or not, it can switch your mood: make you sad or happy. We think that it's a big thing and it has an impact on emotions. Sometimes people would like just to have fun: listen to music and dance not thinking about serious matters and that is also okay, but we also should not forget that music is a tool for a good change and that through music we can trigger people's mind to think about some useful topics. We think that right now, music has become so much about meaningless stuff, we want a change, and the change starts with us. There are people creating music with a meaning like Kendrick Lamar or Tyler The Creator, but they are few, so we are part of this minority in music field, that tries to talk the truth and make people consider other things and trigger their minds to think about some meaningful stuff. But we can also have fun. We are not always serious; we know how to have fun. So, we are creating balance.
You are coming to Kaunas "Summer stage" to perform for the Ukraine day we are going to celebrate in Lithuania. How do you celebrate it in Ukraine? Maybe you can share some insides for us?
Cultural food, like "Borscht", "Palianytsia". For example, whenever you meet someone for the first time, for the welcoming, we bring big bread that's called "Palianytsia" and we bring salt, that's how we welcome our guests. There's also salo, as jewish we don't eat it because it's a pork meal but Ukrainians eat it. Of course, we sing Ukrainian songs, and we will teach you to sing them. We wear traditional Ukrainian clothes – Vyshyvanka. We also make a crown from different wildflowers like dandelions and cornflowers. Their colours represent the Ukrainian flag.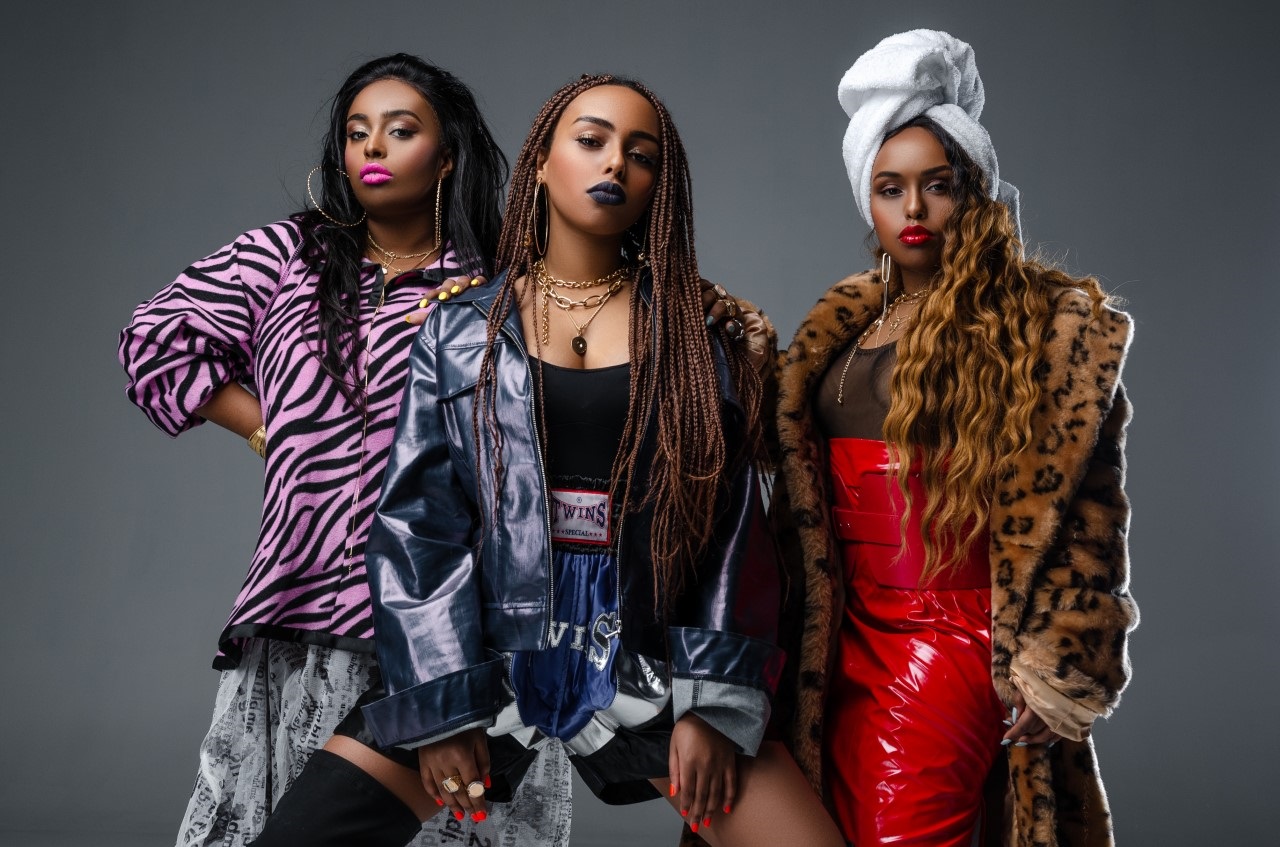 What greetings to Kaunas do you have?
We are super grateful for the support. It means a lot. You know, it's like a brotherhood. Because first of all, we are all humans. We get a life in this world and become citizens of a country. We are all kids, and we are all human beings. And thanks to you for standing behind the truth and love. It's a big thing, and it's a blessing. We can't wait to meet you.
Slava Ukraini!
Gerojam Slava!
Partner of the project: "Švyturys Non-Alcoholic". Friends of the project – Ukrainian Institute.
For the complete Kaunas 2022 programme, please visit www.kaunas2022.eu or the mobile app.