From 29 June to 3 July, Kaunas will be hit by "Audra" ("the Storm"), a five-day music and art festival in the city's spaces. The nightclub Lizdas, together with the youth of Kaunas city and Kaunas European Capital of Culture 2022 team, is organizing a huge programme of events, which will be scattered around the city's most spectacular urban spots.
One of the festival's most important guests is Japanese percussionist and composer Midori Takada, considered one of the world's pioneers of ambient and minimal music. The premiere of "Silence Birds", a collaborative project between her and several ensembles, will take place in the Grand Hall of the VDU, inspired by the Russian aggression in Ukraine. Midori Takada has already visited Lithuania three decades ago, just after the regaining state's independence.
The concert in Kaunas on 30 June is one of the most anticipated and important performances of the Audra Festival. Midori Takada, one of the pioneers of ambient and minimal musical and an icon of modern Japanese music, will present a work that she has been preparing for several months together with local sutartinės (polyphonic Lithuanian traditional songs) ensembles Gaudė and Devynragė.
Each time a new and unique piece is dedicated to the country the artist is visiting. Every live performance of Midori Takada is unique and prepared especially for that occasion. In Kaunas, she will be performing "Silence Birds", a piece that has never been heard before and which was born quite recently and not by chance. Midori Takada composed it with the crimes of Russian aggression in Ukraine in mind. The bird is a symbol of freedom for the Japanese artist, whose songs and sounds she will recreate with the help of traditional Lithuanian and Japanese sutartines. Why the sutartinės? Lithuania and Japan are the only countries where this style of polyphonic singing is still alive.
Midori Takada is a true luminary in the world of ambient and experimental music, playing solo, in various groups and theatre productions. In the 1980s and 1990s, Takada devoted her craft to traditional African and Asian percussion with great success, culminating in her classic album "Through The Looking Glass", which was reissued in 2017. Considered a Holy Grail of Japanese music by many, "Through The Looking Glass" is Midori Takada's first solo endeavor, a captivating four-song suite capturing her deep quests into traditional African and Asian percussive language and exploring contemplative ambient sounds with admirably precise use of marimba. The result is alternatively ethereal and vibrant, always precise and mesmerizing, and makes for an atmospheric masterpiece and an unparalleled sonic and spiritual experience.
Midori Takada: https://www.youtube.com/watch?v=gnYSIDwu3TA
She debuted on the scene of Berlin Philharmonic, performing with the RIAS Symphonie-Orchester Berlin just after graduating from Tokyo University of the Arts in 1974. She continued her career with solo concerts in Japan and abroad.
In the 1980s Midori began to explore the traditional music of Asia and Africa. Her fascination resulted in joint projects with Kakraba Lobi from Ghana, Lamine Konte from Senegal, Farafina Band from Burkina Faso, and Korean musicians: zither player Chi Seong-Ja, flute player Won-Il, and saxophone player Kang Tae-Hwan. She also led Mkwaju Ensemble's innovative percussion project and still performs with free-jazz band Ton-Klami with Kang Tae-Hwan and jazz pianist Masahiko Satoh.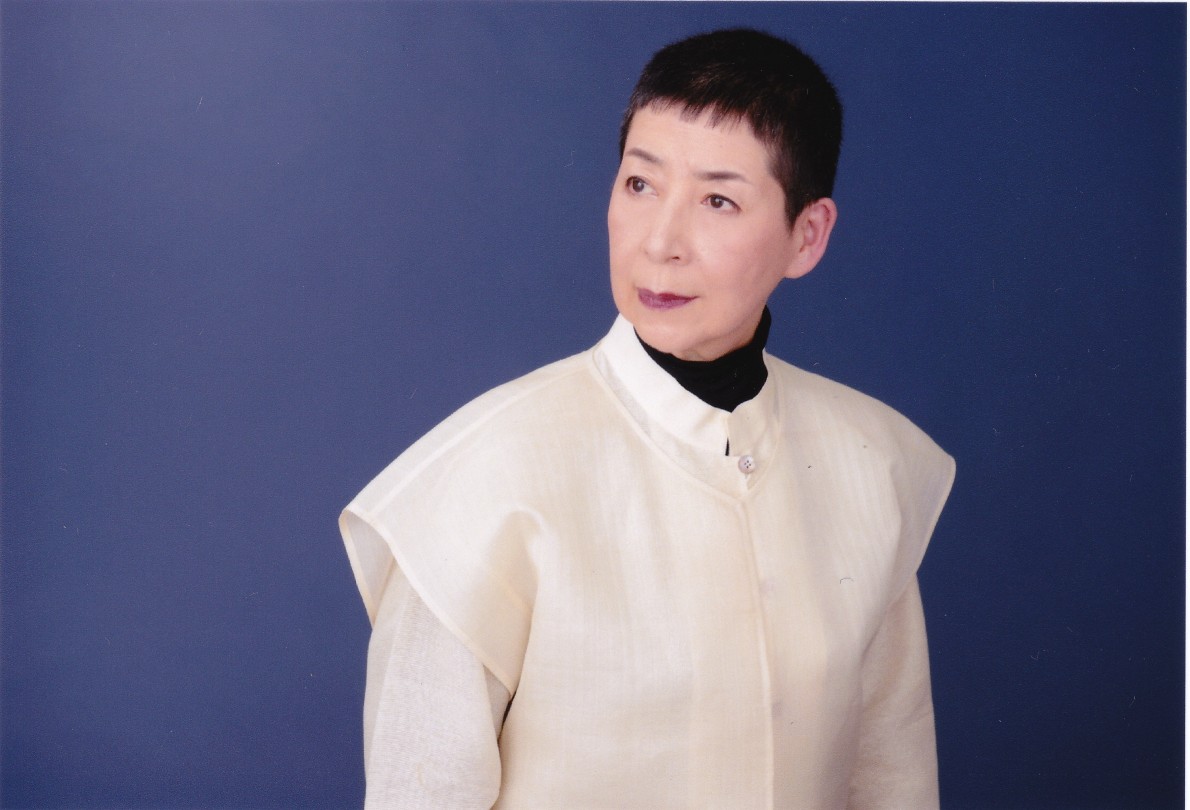 In the past 20 years, Midori Takada spent more time in theaters than in concert halls – composing and performing live music for theater. She regularly works with Tadashi Suzuki and his Suzuki Company of Toga on their adaptations of "Electra" and "King Lear".
Midori Takada: In Motion: https://thevinylfactory.com/films/midori-takada-film-midori-takada-in-motion/
Takada's compositions have a remarkable way of affecting the imagination. Her minimalist, contemplative music is filled with the concept of infinity and reminds us of a moon voyage, falling stars, a journey into the ocean, or a walk in the garden. The trans melodies, initially simple, begin to loop and splinter, their rhythm breaking and thickening, slowly drawing the listener into another reality.
The programme of the Audra Contemporary City Festival is jointly developed by the youth organisation "Kylantis Kaunas", team of the nightclub Lizdas, Kaunas – European Capital of Culture 2022 and various partners from Greece, Serbia, France, Germany, Estonia, Finland and Japan.
Midori Takada in Kaunas: https://www.youtube.com/watch?v=Aydh8AYUA4s