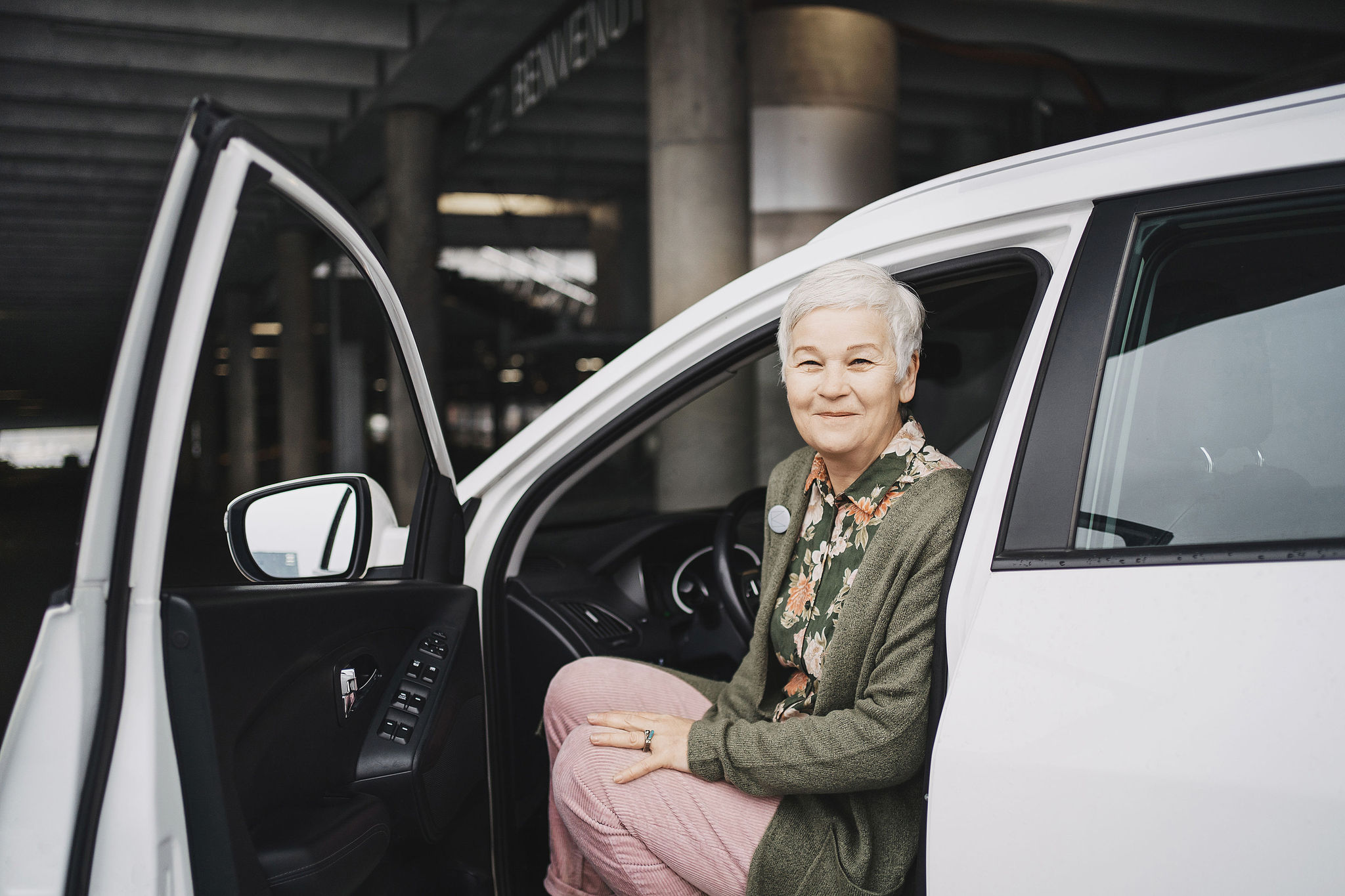 "Kaunas 2022" drivers were the first to greet culture lovers at airports, stations and all throughout the city, becoming an irreplaceable and integral part of the European Capital of Culture experience. Not only Kaunas residents, but also artists, journalists and world-famous cultural figures discovered Kaunas through their car windows. Today these drivers count their experiences not only in kilometres driven but also in the friendships made on the road.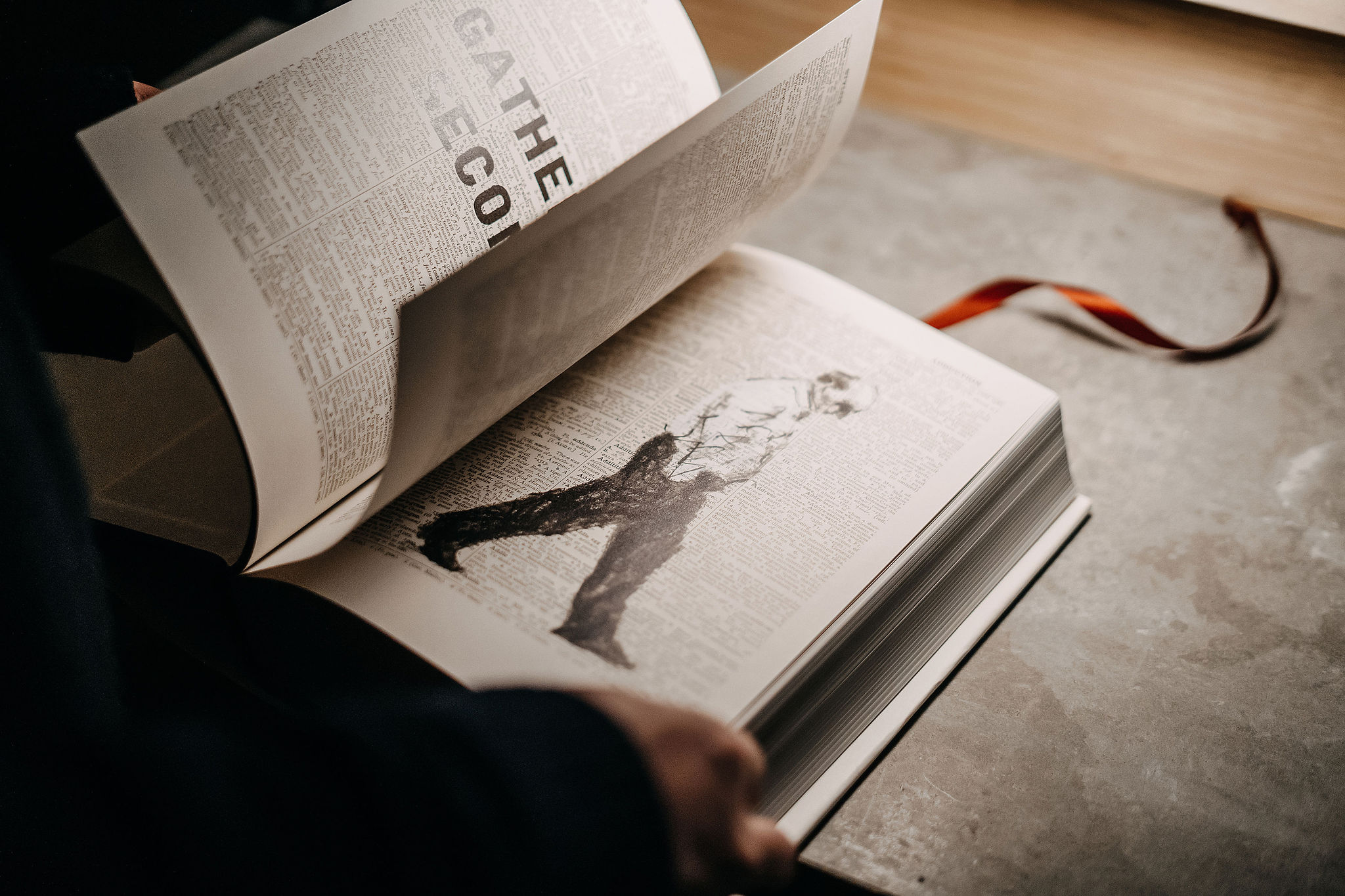 The disappearance of William Kentridge and Switzerland beauty found in Kaunas
"To be honest, I haven't heard a single bad review about Kaunas – only surprise that the city is so modern and joy that it is full of events and must-see places," says Gintaras Čiupas, who worked as a driver during the Capital of Culture year.
Gintaras remembers not only the friendship with Aideen Barry, the director of the movie "Folds" who became his regular passenger but also meeting various dancers, fakirs or circus artists from all over the world. "They were coming from Italy and, to my surprise, compared the Lithuanian rural tourism homestead to life in the mountains of Switzerland. Our nature, greenery, lakes and even the sky left such an impression on them that when leaving, they promised to return to Lithuania as tourists – Pažaislis and Trakai Castle are now on their bucket list". According to the driver, some passengers flew to Kaunas from Ireland, the United Kingdom, the United States or even Australia just to join in the celebration of the unique year.
Gintaras also remembers his first meeting with William Kentridge. A world-renowned artist from South Africa came to Kaunas to open his exhibition "That Which We Do Not Remember"  which gathered thousands of visitors throughout the year. The driver tells that during the journey from the airport, he received a warning call from the organizers of "Kaunas 2022". It turns out, that while William Kentridge was calmly travelling in Gintaras' car,  the search for the world-famous star was already underway at the airport.
"William Kentridge said that he was persuaded to come to Lithuania by his daughter, who wanted her father to visit the country where family roots could be traced. Of course, when the artist arrived, he felt certain grievances related to the experience of his Litvak ancestors. He imagined that Lithuania was still living in the atmosphere of the hurtful past. However, after staying longer in Kaunas, the artist marvelled at the modernist buildings, architecture, the fact that Lithuanians speak many foreign languages, and that there are so many young people here. When W. Kentridge and his family left, it seemed to me that he forgave us," says Gintaras.
When asked which events impressed him as a participant, Gintaras reveals himself to be a big fan of the Contemporary Myth of Kaunas trilogy and various events in the Kaunas District.  "In general, I am glad that I had the opportunity to participate in this project, I might not see another one like it in the city soon," considers the driver.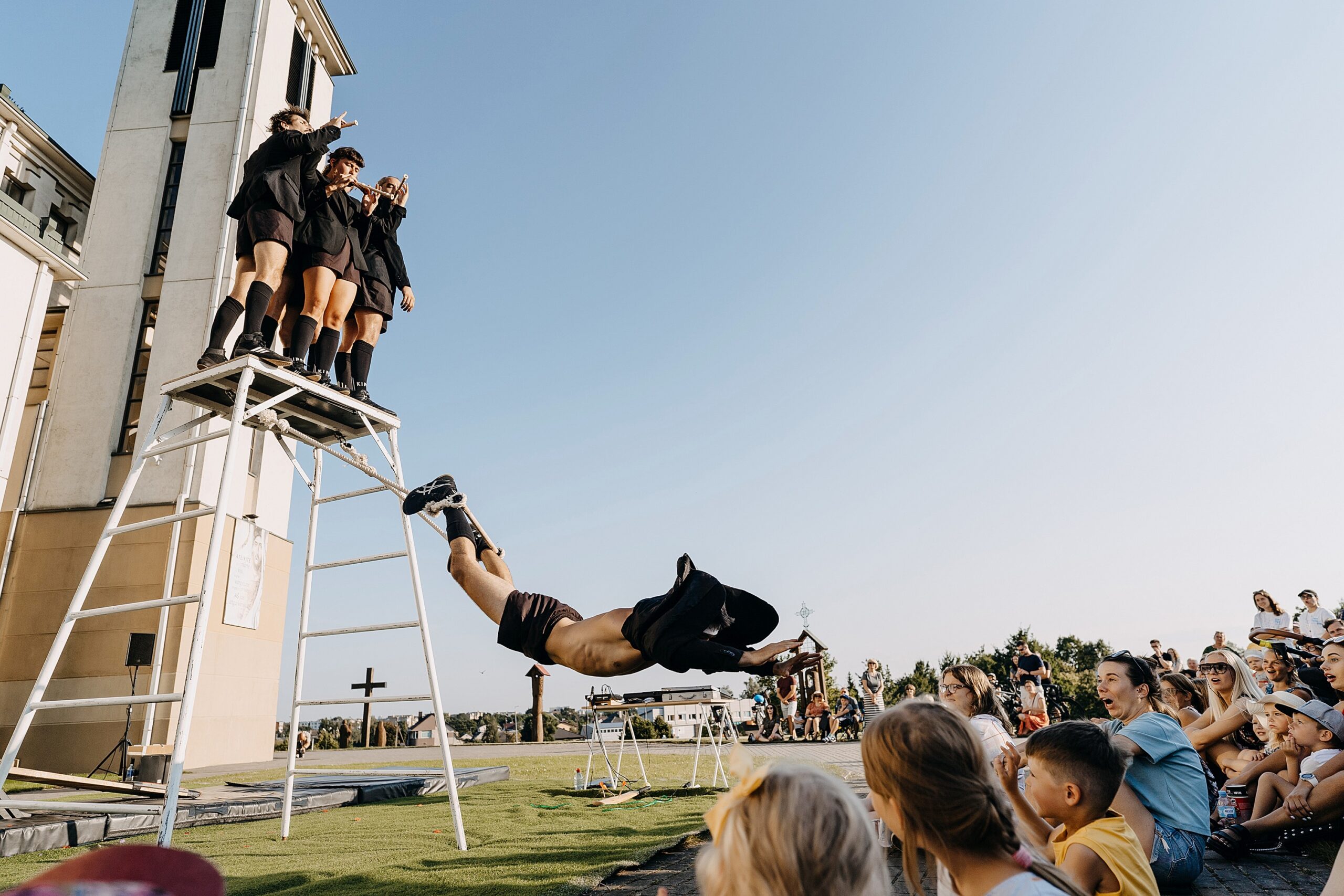 Culture driver who made to fall in love with Šančiai
During the year of the Capital of Culture, travellers who decided to visit Kaunas had a unique opportunity to use the services of the "Culture Drivers". Private car tours were offered by artists, architecture experts or even gastronomy connoisseurs who knew Kaunas by heart. In 2022, Vida Bliumkienė – a resident of Žemieji Šančiai and a founder of the cultural space "Parakas" decided to join the initiative too.
Having completed more than 200 cultural tours throughout the year, Vida introduced travellers to the district of Šančiai. Labyrinths of narrow streets, the cultural space "Parakas", buildings designed by the architect S. Kudokas, and some panoramic sceneries were all part of the ride. "I'm not a guide, so driving was some sort of opportunity to talk about the things that are meaningful to me, to share stories of the city, that I find important. I think that good memories were mutual –  I still keep in touch with many people who I met on the road".
Vida remembers giving a ride to a couple celebrating their wedding anniversary, to some culture lovers willing to drive around the small neighbourhood for more than 3 hours, and to well-known social media influencers. "People started saying that I have the keys to all of Šančiai," laughs the woman. She adds: "However, what I remember most about the last year was the fellowship of cultural field workers, help and support from other Kaunas districts – it was an example of a true Kaunasian friendship."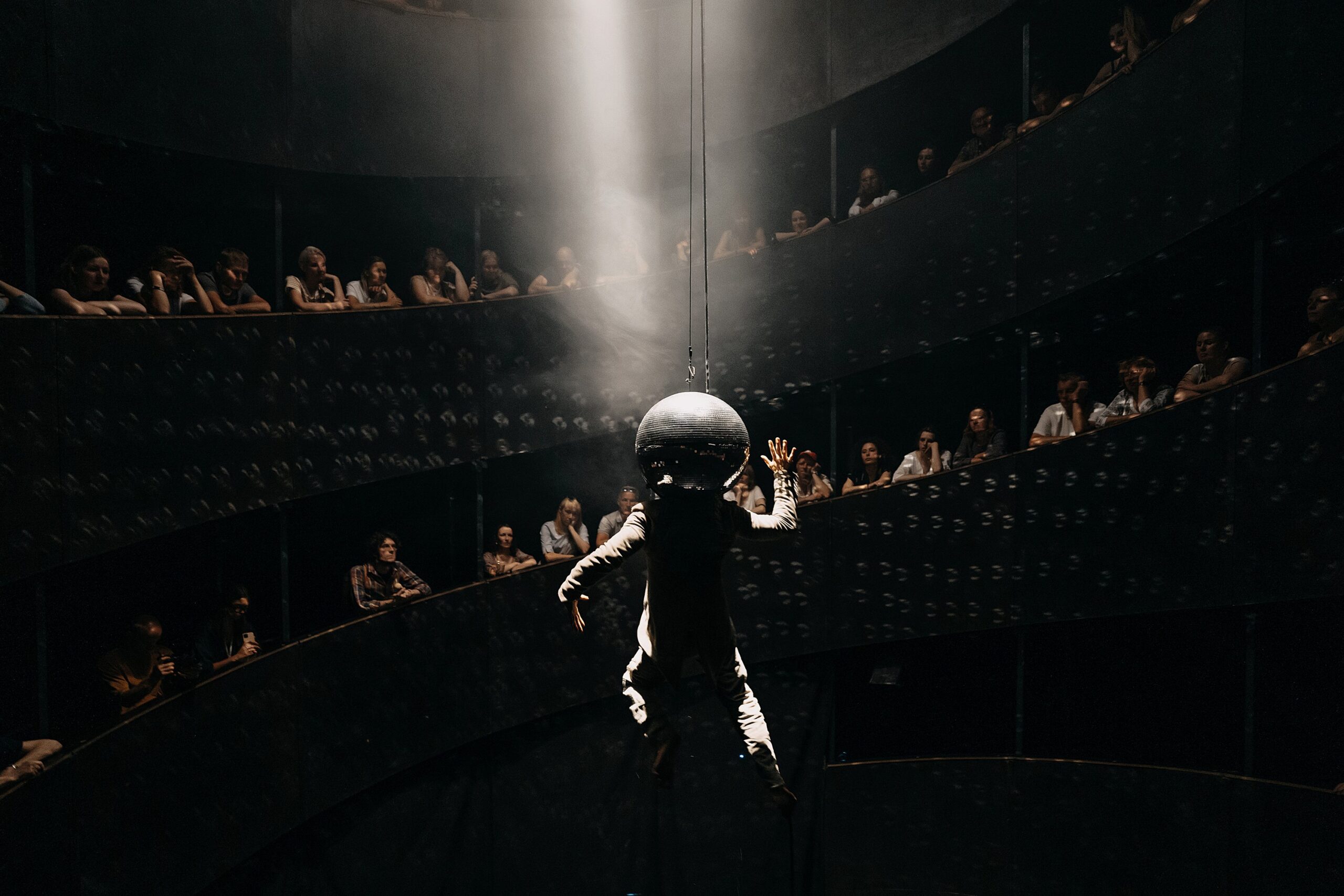 Unforgettable conversations and encounter with Chris Baldwin
"It seems to me that the city has changed" – this is what Olga Mikuliavičienė, who has been working as a driver for four years, tells about her experience. "It is important that people see what is happening in the world, what people come up with and what they create," says the driver.
According to the woman, when passengers get on board, it is easy to feel whether they want to talk or whether they are more introverted. "Sometimes my task was to listen – both I and the passenger were relieved from simply talking." According to Olga, there were various funny stories – together with the guests from Japan she had to clean piles of snow during the storm, and another time she drove around the city at night to find a lost Estonian journalist.
However, more than anything else, she engaged in enriching conversations. "One of the artists revealed that the beginning of his creative career was very difficult. During his young days in Brazil, he was full of ideas and inspiration, however, at this time, his parents simply could not afford drawing paper… I also drove a group of dancers who participated in the contemporary city festival AUDRA. For a long time I was contemplating about limitless possibilities of our bodies," the driver recalls.
As one of the most memorable experiences, Olga mentions her meeting with Chris Baldwin, the director of the first part of the Contemporary Kaunas Myth Trilogy, The Confusion. "While driving, we talked about theatre methods, actors, acting, about the fact that our whole life is a game to play. Both in training actors and raising children, you need to play with them. I myself think that it is important that more children and families participate in the events – after all, culture is taught from childhood. Maybe the changes in education should be carried out on a national scale?", considers Olga.
Olga also attended some events as a spectator. "Musical experience Kaunas Cantata brought by the tragedy of Holocaust and Soviet occupation was the most memorable event for me. It was shocking to see the faces of numerous people touched by painful historical events on the screen. I think that people who watched the Cantata could not help but think about the current events in Ukraine… It is hard to believe that so many young, beautiful, modern people at that time could get involved in a cruel system, and become inhuman. On the other hand, not everyone was a Soviet or Nazi – not all people are bad. I thought about the many individuals who, even if they were afraid of the system, still took risks to save those who were in danger – I think it is very important to talk about these examples of humanity as well.